Fund Black Futures Hoodie
$

28.00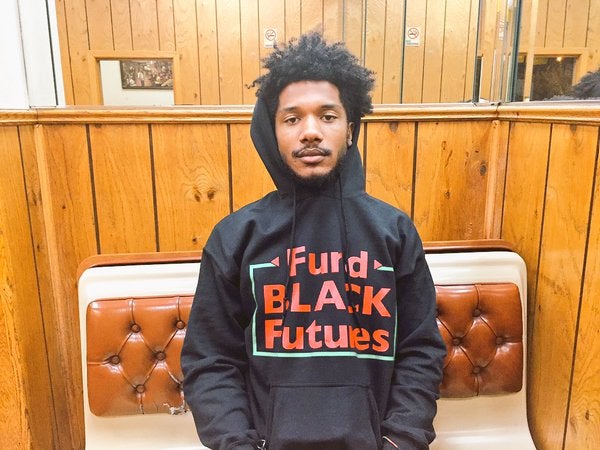 We believe in the need for a fundamental shift in the way this country invests in our most valuable resources – our people.
Together, we're organized to demand that our lives, our communities and our futures be made a priority. This country, government, and it's police chiefs, and their local departments have a debt to pay for the lives and the resources they've stolen and we're here to collect.
From Chicago to Oakland, New Orleans to New York City, Black people live under police occupation every day. Black folks who are poor, women, formerly incarcerated, working class, LGBTQ and gender non-conforming, differently abled, and/or undocumented are particularly vulnerable to police violence and hyper-surveillance. As a people living in Black bodies, state-sanctioned violence is always a clear and present danger. This must end.
Black people deserve to live with human dignity. We are building a movement rooted in people who understand why we must fight. We are constantly at risk of experiencing anti-Black violence by the state and its accomplices.
Every day, we fight to take power over our futures because we know that our liberation will not be handed to us, we have to build it ourselves.
Printed on Gildan Hooded Sweatshirt
True To Fit
Unisex Sizing
Gloss Coated Graphic
100% Cotton
Availability
Small

Sold Out

Medium

Large

X-Large

2X-Large

3X-Large

4X-Large
Share